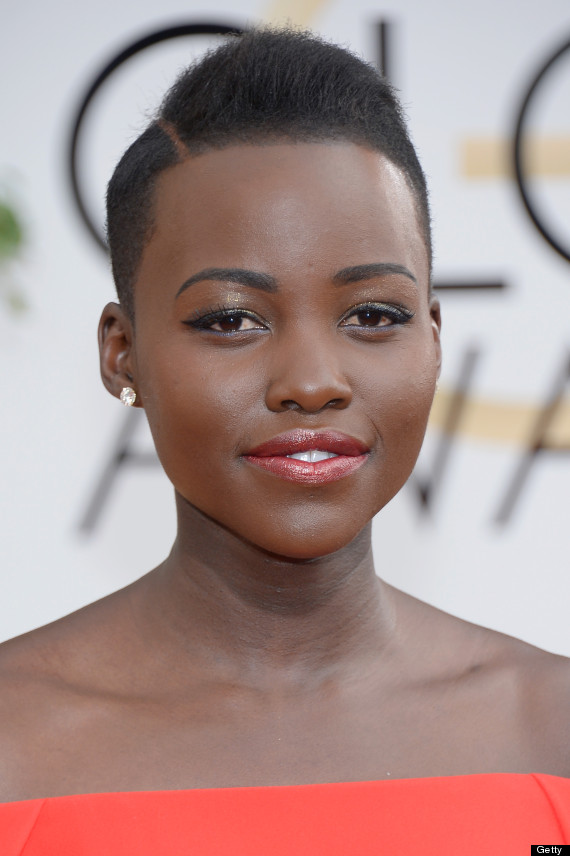 DANNY MOLOSHOK/REUTERS
Actress Lupita Nyong'o could have won "Best Dressed Actress in a Red Cape" at the Golden Globe Awards on Sunday night in L.A.
The new guard has arrived.
Lupita Nyong'o, nominated for her role in "12 Years a Slave," dominated the Golden Globes red carpet in a breathtaking crimson gown by Ralph Lauren.
"It was stunning," said Warden Neil, head designer and stylist for the award show. "It was the most beautiful red I've ever seen. It was a gorgeous shade on her."
Janie Bryant, costume designer for "Mad Men," was also impressed.
JASON MERRITT/GETTY IMAGES
Pregnant star Olivia Wilde was gorgeous in green.
PHOTOS: GOLDEN GLOBES 2014: BEST AND WORST RED CARPET LOOKS
"I loved the red and the drama with the cape," she said.
Other Golden Globes fashion hits covered the full palette, with some fiery reds, new takes on black, silvery whites and deep, rich greens.
Cate Blanchett, a winner for "Blue Jasmine," set the bar high for black, wearing a sheath of Chantilly lace by Giorgio Armani that was completely bare on the back.
JASON MERRITT/GETTY IMAGES
The only thing that could keep your eyes off Sofia Vergara's dress is that stunning necklace, fashion experts said.
"It was modern, but feminine," said Bryant.
PHOTOS: GOLDEN GLOBES 2014: TOP SHOW MOMENTS
Neil added: "It was so different from all the others."
Going to the opposite extreme, Naomi Watts "looked every bit the movie star" in a silvery-white Tom Ford number, said celebrity stylist Robert Verdi. "That gown fit her perfectly."
JEFF VESPA/WIREIMAGE
Lena Dunham missed again.
Olivia Wilde, resplendent in a form-fitting sparkly green Gucci, "was all about the fashion," Verdi added.
Newcomer Margot Robbie, of "The Wolf of Wall Street," was equally sleek and stunning in bejeweled Gucci. "She looked beautiful and on trend. She's not a star yet, but she turned heads," Verdi said.
RELATED: 'AMERICAN HUSTLE,' '12 YEARS A SLAVE' WIN BIG AT GOLDEN GLOBES
Bryant touted the "beautiful beading," adding, "It was a breath of fresh air."
JASON MERRITT/GETTY IMAGES
Usually perfect Julia Roberts mised with this split-personality gown.
Emma Watson cemented her fashion cred in a red Dior gown paired with skinny black pants.
It wouldn't be the Golden Globes without missteps, too. Julia Roberts worked a split-personality look in a Dolce & Gabbana strapless gown/wear-to-work outfit.
"It looks like she's trying on an outfit at a sample sale" with no proper fitting room, said Verdi. However, "her hair and makeup were flawless," he added of the Lancome spokesmodel.
RELATED: TINA FEY AND AMY POEHLER ARE GOLDEN AS HOSTS
KEVIN WINTER/GETTY IMAGES
Cate Blanchett, winner for her role in "Blue Jasmine," was even more impressive in black.
"I thought it was a mess," agreed Neil. "It looked like it was two different gowns."
Best supporting actress winner Jennifer Lawrence, in a white Dior with black bands, also received mixed reviews.
"I loved that it was cut so beautifully and it was fit to her body," Bryant said. "It was so effortless and gorgeous."
Verdi disagreed: "The look is hard to wear. It didn't do anything for her waist or her body."
STEVE GRANITZ/WIREIMAGE
Naomi Watts shimmered in silver.