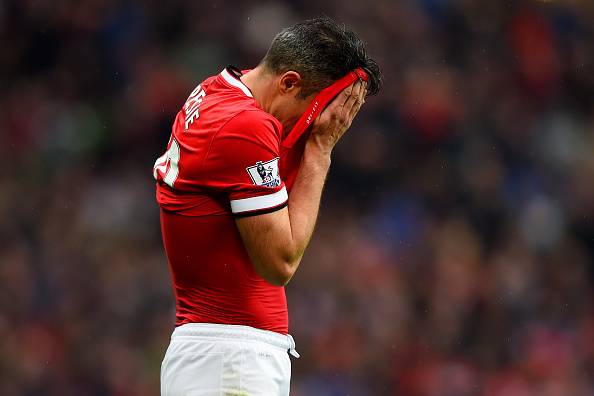 Numerous reports have surfaced of Manchester United striker Robin van Persie being linked with Turkish Super Lig club Fenerbahce over the past week. And with the ex-Arsenal man most likely on his way out of the Old Trafford club, one can only wonder whether his contoversial move from the Gunners to the Red Devils boe any fruit.
Yes, he did win that elusive Premier League medal which he couldn't in eight years at North London. But back then he could never have imagined a future where he was detested by one club's fans while the other just wanted him out to make way for another striker.
We tried to get in touch with the 31-year-old striker to get his thoughts on his current predicament and the relationship he shared with United boss Louis van Gaal and Arsenal manager Arsene Wenger. Unfortunately, he was in no mood to talk about his situation.
So we did the next best thing. We hacked into his cell phone and retrieved some text messages which helped us piece together what could possibly be his final moments with Manchester United.
After sifting through dozens of messages, we've managed to find a few that reveal he was desperate to revive his career at Manchester United and, as it turns out, at his old club Arsenal. Here's a timeline of events:
Van Persie's breakdown in relationship with ruthless Van Gaal

---
Van Persie tries to make amends with Arsene Wenger

Van Persie seeks Jack Wilshere's help

How Van Persie really ended up considering Fenerbahce